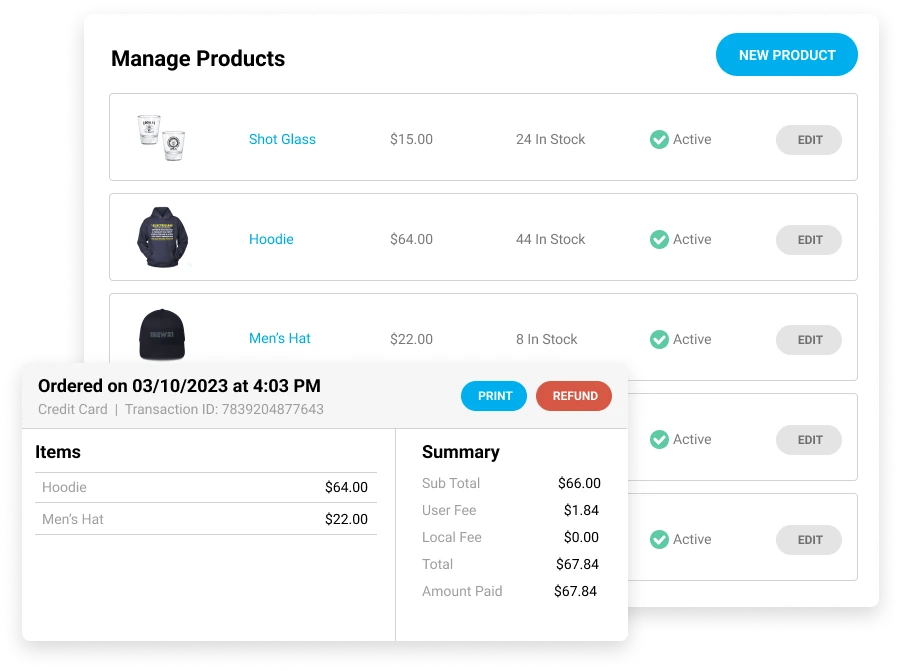 Everything you need to sell your merchnadise online and on-the-go.
The Union Worx Storefront is easy to set up, manage, and take payments from.
Create & Manage Products
You can upload images, create titles and descriptions, and specify product pricing.
Track Inventory
Conveniently set quantities for each product to ensure you don't oversell your inventory.
Take Payments
Take credit card payments online; it's easy for you, and convenient for your members.